The AptLaw application is an ActiveX control which can be included on any web page. When the user brings up the web page, the following signin screen is presented: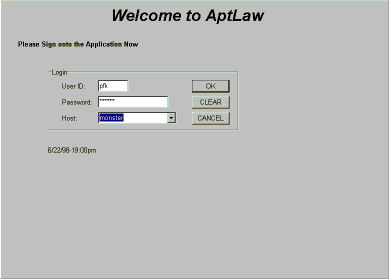 In order to get into the AptLaw application, a user id, password, and host name are required. The use of a host name on the signin screen is done so that each user of the system can be assigned to a "home base" from which access to the AptLaw network is controlled. Since AptLaw is web enabled, it becomes possible for a user to remotely access any AptLaw installation's database by simply making an entry for each database on their home platform. When the user completes a valid signin to their home base, the following form is displayed: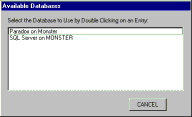 This form lists all databases and host systems to which the user has been granted access. By selecting an entry from this list, the proper connections are established to allow the user access to that particular system. Once the user has been validated on a server, the control sheet shown below is displayed.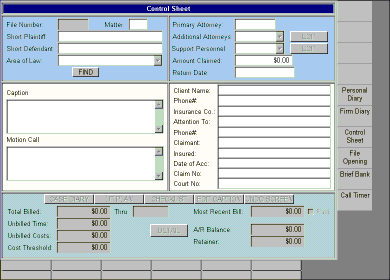 Please select one of the links below to continue this demonstration.